City Health Services asked for our help to rebrand their various businesses and locations into one. They offer chiropractic care and medical services. We developed a new identity, naming system as well as brand guidelines and application to printed marketing tools.

We developed a tagline to communicate the true partner aspect to City's approach to helping their patients have happy and healthy lives.
City Health Services Website
New site design and development incorporating all the content from the older site and presenting it in a more intuitive manner. We also updated all the client's social media channels and linked articles and web sections to the be more useful for social media and email campaigns..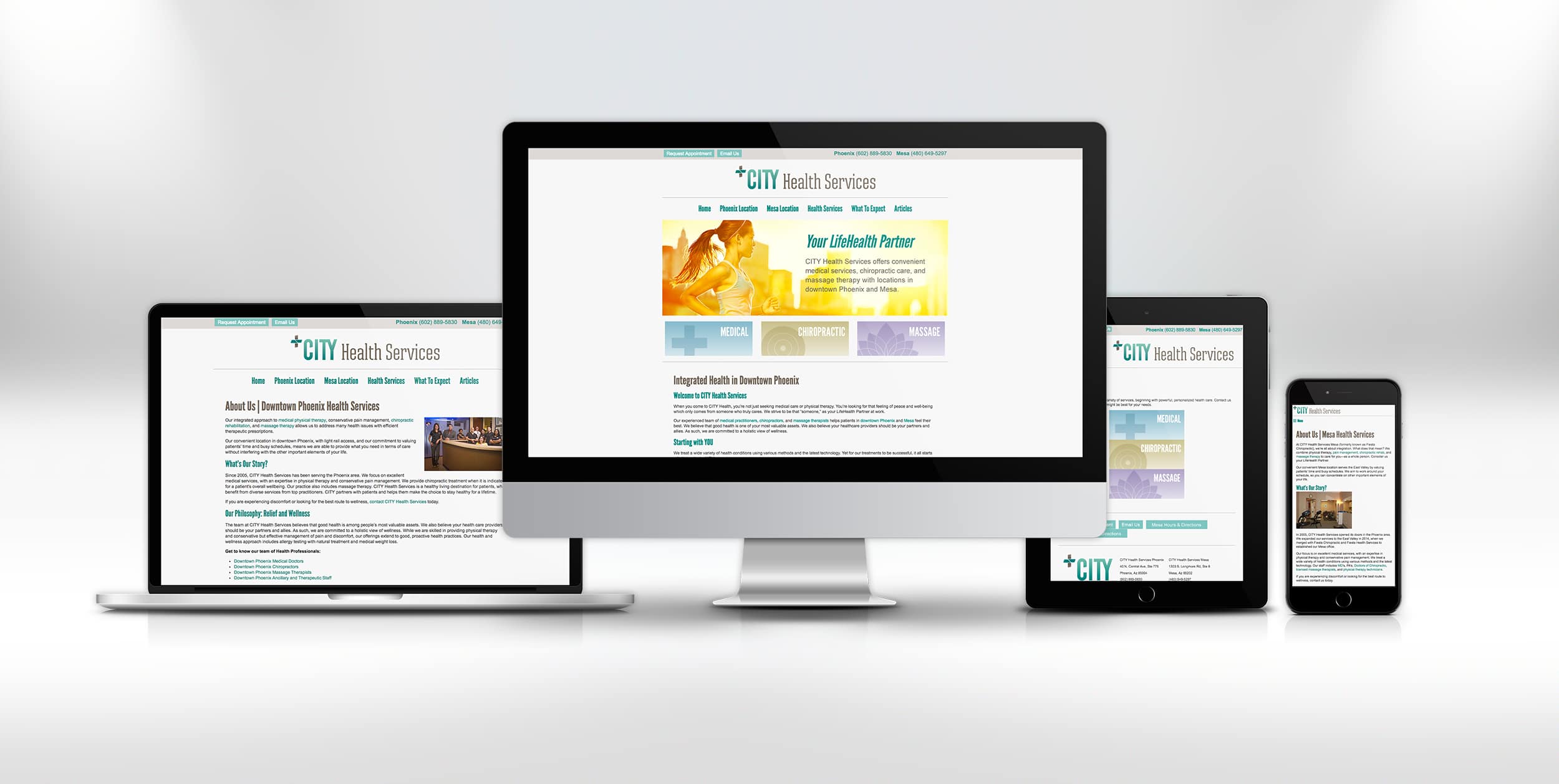 City Health Services Social Media Campaign